The Infinite Texture Panel
Continuing the evolution of creativity from Infinite Color, we collectively sought out to make something never before envisioned. Infinite Texture opens up the possibility of taking the largest database of high resolution textures and gives you the power to access them efficiently for an unparalleled level of creativity.
The ability to add depth to any image from the multitude of textures from RawExchange produces an infinite number of possibilities. Artificial Intelligence allows for the ability to incorporate this extensive library in a method never before available. The unique experience of accessing these textures in a customizable way will inspire you to play and create like never before. You have to try it to believe it.
— Stefan Kohler and Pratik Naik (founders)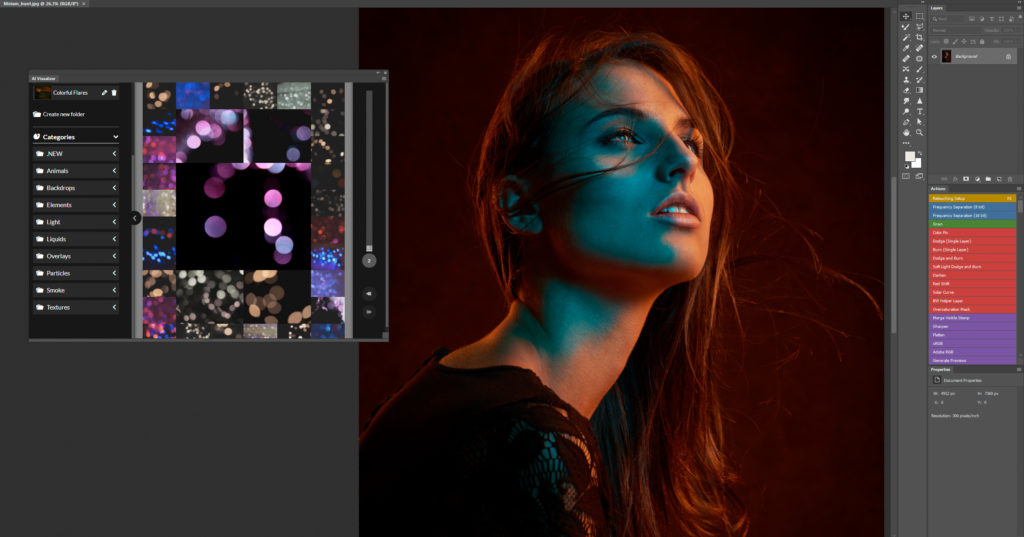 What is Infinite Texture Panel?
Imagine never having to find or buy a texture every again for personal or commercial use.
From every category you can imagine, ranging from overlays, lights, elements, backdrops, particles, and more, you can access tens of thousands of high quality textures in an instant. They are all completely free to use for commercial use!
We've come up with with an intuitive way to search through all of these textures using Artificial Intelligence to categories and render similar or new textures at the click of a button called the "A.I. Visualizer."
The A.I. Visualizer is this window that houses all of these textures and makes them not only searchable, but it is designed to explore through our vast collection in a manner that inspires creativity. Through it, you can also save your favorite textures in folders and discover different starting points through the pre-defined categories!

You can even find advanced features in it like A.I. Match, which allows you to take any texture online and let it find one in our database that is similar to it. That way you can use ours for free, clear of commercial use! 

With our continually growing database, you'll never need to find another texture again.  
We really want you to get the full idea of how the A.I. Visualizer works in Photoshop! 
Fortunately we've designed it to be very easy to use, but we really want you to check this video out to get a full grasp of all the advanced features that come with it too! Especially all the advanced features that aren't as obvious!

So here's our in-depth walkthrough with all the latest features. 
To learn more, please visit our A.I. Visualizer page to see each aspect in detail!
Come join our Instagram page and Facebook group to see what our community
is creating and to showcase your work! We're always looking for creatives to feature!